Industrial DOUCET filter
Description and working principle.
A particularly economical method for continuous filtration without any moving parts. Especially recommended for cooling circuits from river water and cooling towers.
Markets.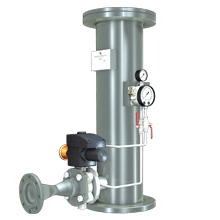 Application.
Separation of miscellaneous and mixed solids having a high content of non-greasy particles.
Our provider for this type of filters.