Rotary industrial filter
Description and working principle.
They are dynamic filter: the filter drum is driven by a continuous rotation ensuring an even distribution of suspended matter. The system guarantees a 100% clean after each flush. High efficiency, small footprint.
Markets.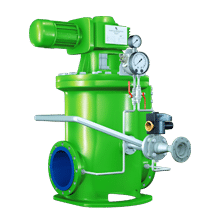 Applications
Especially recommended for surface water and cooling circuits, open and closed
Our provider for this type of filters.