Fristam Centrifugal food grade pump
Description and operating principle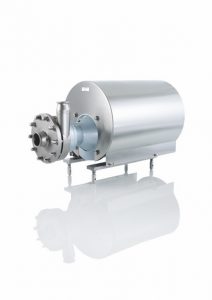 Food-grade stainless steel centrifugal pump available with different technology impellers - open / half-open / side channel - that, depending on the needs of your process, allow you to optimize the suction / pressure / flow / efficiency for pumping aerated air and whether or not loaded liquids in uni- or bi-directional operation.
Thanks to the extremely robust rigid construction, we can guarantee a minimum of clearance, which guarantees maximum efficiency over the entire life span of the pump.
Thanks to the modular construction, it's possible to adapt the pump to the evolving needs of your process
Markets


Applications
Food and pharmaceutical and cosmetic industries,...
Our suppliers for this type of pumps