Centrifugal self priming pumps
Description and working principle
Single-stage volute casing centrifugal pump with vane impeller with integrated or separate priming body.
Loaded and abrasive, muddy, sandy, corrosive liquids can be pumped in industrial, sewage, agricultural and marine applications.
Some pumps are equipped with wear plates.
They are available in cast iron, stainless steel or synthetic materials and are equipped with mechanical seals that can be rinsed or magnetic couplings.

Markets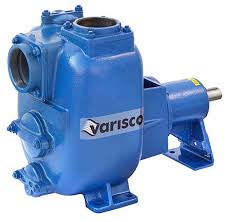 Applications
Waste water, chemical products, boiler feed, food and pharmaceutical industries,...
Our providers for this type of pumps